From my own personal experience,
how to tell if he is about to become physically abusive.....
ask yourself the following questions:
Has he started, or has he ever, pounded on the furniture, kicking it or pounding it with his fist, most times when you're on it? Does he kick the bed, doors, pound walls? Does he pound/kick his vehicle?
Have you ever seen him pound his fist into the palm of his other hand? Does he talk to himself when he's doing this like the palm of his hand could be your face?
Have you heard him talking to himself behind doors i.e. He goes into the bathroom and you hear his voice & you hear him pounding his fist into his palm so hard that it's audible through the door; you wake up in the middle of the night and he's pacing the living room floor talking to himself, pounding his fist into his palm as he paces in circles?
When he's angry does he pace, and when pacing do his hands repeatedly clench in & out?
Also, when he's angry and he's yelling at you, does he drool?
Does he destroy inanimate objects that he knows are sentimental to you, saying "it was an accident."
If you answered yes to any of these then prepare yourself.
---
It's been eight years since my ordeal and to date I receive e-mails from women of all ages, e-mails with questions of a more personal nature. I welcome all correspondence---"wisdomforwomen at rogers dot com"---My latest e-mails are coming from a woman who isn't quite sure if her partner is abusive or if it's just his character to be explosive and violent. It is these latest e-mails that inspired me to post the above set of questions. These questions are based on the exact behaviour of my ex-husband, the things that he did prior to turning to being physically violent toward me.
---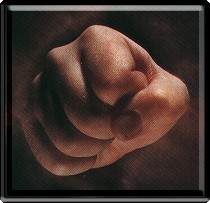 IF THE INTENSITY OF THE SITUATION IS INSTILLING FEAR IN YOU:
DO NOT LET HIM CORNER YOU.
STAY CLOSE TO THE DOOR; KEEP TO THE SIDE OF THE ROOM WHERE THERE IS AN EXIT SO THAT IF YOU HAVE TO RUN YOU CAN.
TRY TO KEEP AN OBJECT BETWEEN YOU AND HIM SO THAT THERE IS SOMETHING OBSTRUCTING HIS PATH SHOULD HE LUNGE AT YOU.
IF YOU OWN A CELL PHONE CARRY IT ON YOU AT ALL TIMES; HAVE 911 PROGRAMMED INTO YOUR SPEED DIAL SO THAT YOU CAN DIAL 911 IMMEDIATELY WHEN YOU FEEL YOU ARE IN DANGER. SATELLITE SIGNALS CAN BE TRACED AS LONG AS YOU LEAVE THE LINE OPEN.
EVEN IF YOU HAVE TO THROW THE PHONE AWAY FROM YOU AND HIM, IF HE TRIES TO TAKE IT FROM YOU, THE LINE WILL BE OPEN.
HAVE YOUR FRIENDS NUMBERS ON SPEED DIAL ALSO AND ALWAYS, ALWAYS INFORM YOUR FRIENDS OF THE BEHAVIOUR OF YOUR PARTNER. THE MORE PEOPLE WHO ARE AWARE THAT THERE IS A SITUATION THE FASTER THE RESPONSE.
LASTLY BUT NOT LEASTLY GET OUT, GET OUT AS FAST AS YOU CAN AND DO NOT STOP RUNNING UNTIL YOU ARE IN A SAFE PLACE. PRE-ARRANGE WITH NEIGHBOURS/FAMILY/FRIENDS WHO LIVE CLOSE BY THAT YOU CAN GO TO THEM BUT DO NOT BE AFRAID TO RUN INTO A NEIGHBOUR'S HOME EVEN IF THEY ARE NOT AWARE.
PRE-ARRANGE A SAFE HOUSE WITH A NEIGHBOUR/FAMILY/FRIEND SHOULD YOU NEED SOMEWHERE TO HIDE.
FROM THE MOMENT YOU BEGIN TO QUESTION HIS BEHAVIOUR I CANNOT STRESS THIS ENOUGH---DOCUMENT, DOCUMENT, DOCUMENT AND GIVE COPIES TO SOMEONE WHOM YOU TRUST. IF YOU HAVE TO LEAVE YOUR HOME AT THE DROP OF A DIME YOU KNOW YOUR DOCUMENTATION (COPIES) LAY IN A SAFE SPOT EASILY ACCESSED.
---
---