*BEST VIEWED WITH INTERNET EXPLORER OR FIREFOX.*
---
---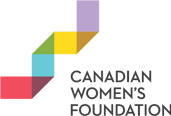 ---
---
---
---
If you or a friend have experienced abuse in any way whatsoever and you have questions,
"WISDOM FOR WOMEN"
may have the answers:
Thomas Babington Macaulay said: "The measure of a man's real character is what he would do if he knew he would never be found out." Now I know this statement was in no way intended to be associated with domestic violence, but keeping in mind domestic violence and especially my own ex, this statement literally sends chills down my spine.

Prior to my husband's cruelties I had no idea of the importance of needing someone to listen, support, and encourage. I never dreamed that sometime in my life I myself would need this so badly. Now it is my turn to be here for those in need. The story is no longer about me...it is about all women.

"Always remember, don't assume that because a woman does not 'fit' ones personal beliefs of how an abused woman should be that she can't be abused, and don't assume that just because her partner presents as a nice person and/or pillar of the community that there is no abuse. Don't assume that because a woman is being abused that she will or should be ineffective in many parts of her life. Many woman can be coping with the crisis of an abusive partner and still be a competent employee, active in the community, and an effective parent."

As a survivor of domestic violence and recalling the words of Mr. John Walsh "channel your anger into something positive" I thought if I shared information with women who are in an abusive situation or just coming out of one, hopefully I can help. Abuse haunts its victims for years, sometimes forever; it is for this reason also that "Wisdom for Women" is here. If I cannot help, maybe I can refer victims to someone who can. You will find many resource links here as well; I am very fortunate to have met many caring and understanding individuals, via the Internet, in my pursuit of finding answers for victims/survivors of abuse.

My documentation comes from personal experience, police department, shelter, & social services literature, and from talking to other victims. Any information taken in whole or part from books/magazine articles is stated as such, with the source recorded.
Just for your personal knowledge document any/all pertinent information that you can, re your abuser (attacks, emotional/verbal abuse, mental cruelty, etc).
This is called "building a case history." This type of documentation may be very valuable to you.
---
The prevalence of male violence against women needs to be acknowledged. Abuse can take many forms, including physical, emotional, sexual, psychological and economic. Any form of abuse can be devastating to a woman and can serve to erode her self-esteem and self-confidence. Abuse affects women of all cultures, ages, educational levels, socioeconomic backgrounds and sexual orientation.

It has been apparent for centuries that, when women find adversity in their lives, they turn to the wisdom and support of other women. Together, the collective circles of women have created profound change in both the internal world of ourselves and the external world of our communities.


---
I have been given permission by the author of the following, to print her words:

*For 12 years I was a battered woman...I am not proud of this...I feel I must comment though...I went through a few relationships that were brutal...for those who have not been through it terms like 'if you walk away it will stop' and 'all you have to do is walk out' seem to come easy...it has been 5 years since I got hurt...let me enlighten you to my side of the fence...every time I got hurt I walked away...it took many years of counseling and a lot of love from my children to let me know inside that I was worth something...I will not speak of the money or homes I lost or what it did to me to have to drag my children through it...now that I am away I thought it was over...I went to the doctor a few weeks ago...she was surprised to tell me I have the body of an older male prize fighter and some of the problems I am having are much the same...because my nerves were so shot I used to throw up a lot and it has now eaten away at my teeth...now that I do not throw up all the time anymore I am getting them fixed...all in all quite a bit of pain...the nightmares of the beating have started to slow down...I only wake screaming once or twice a week...much better than several times a night...

So please...when you tell a friend 'to just walk away'...understand that when he/she does walk away...they are starting a very long road to recovery...getting rid of the abuser is easy...getting rid of the abuse is not...

I have also been asked what made me strong enough to walk away...honesty is telling you it was because of my twin girls...I never wanted to see them in that type of relationship...*

I highly commend the author for being brave enough to share her words. It is so easy for 'outsiders' to tell a victim what she should or shouldn't do. We know that victims are being told this with their best interest at heart, unfortunately however, it is easier said than done. To all victims of domestic violence, I say to you, you do the best you can at the moment; you are not to be judged by your choices. No one knows your situation better than you do.
---
---
"HOW DO I KNOW IF HE WILL BECOME PHYSICALLY VIOLENT?"
---
---
---
ABUSIVE MEN KNOW EXACTLY WHAT THEY ARE DOING AND ALSO HAVE COMPLETE CONTROL OVER THEIR ACTIONS.
---
THE PATHOLOGICAL LIAR; LIE AFTER LIE AFTER LIE; IN HIS FITFUL WAY OF THINKING A MAN'S LIES MAKE HIM SUPERIOR BECAUSE HIS PERCEPTION OF LIES IS "HE KNOWS SOMETHING THAT
YOU DON'T"; THEY ARE NEVER HAPPY UNLESS THEY THINK THEY ARE GETTING AWAY WITH SOMETHING. IT'S A DOCUMENTED FACT THAT ABUSERS MAY BE IMPULSIVE & QUICK TEMPERED BUT ARE ALSO ABLE TO DEMONSTRATE EXTRA ORDINARY CONTROL WHEN TO DO SO IS IN THEIR BEST INTEREST IE. AROUND PEOPLE THEY ARE TRYING TO IMPRESS, CO-WORKERS, THE POLICE, EMPLOYERS, THE COURT, ETC.
---
*It is suggested that crimes are committed by maladjusted individuals needing rehabilitation to become productive members of society*

"FREEDOM IS WHAT YOU DO WITH WHAT'S BEEN DONE TO YOU" - Jean Paul Sartre

I HAVE EARNED MY FREEDOM.

MY HUSBAND TAUGHT ME WHO AND WHAT NEVER TO BE AGAIN.

MOST OF ALL, I SMILE IN THE KNOWLEDGE OF KNOWING THAT NO MATTER HOW MY EX LOOKS, WHERE HE GOES, WHAT HE HAS OR WHAT HE DOES, HE IS AND WILL ALWAYS BE THE SAME PERSON INSIDE. NO AMOUNT OF PHYSICAL DISGUISE CAN CHANGE THAT.


---
---
*DISTRESS CENTRE DURHAM REGION ONTARIO CANADA 905-433-1121*
---
---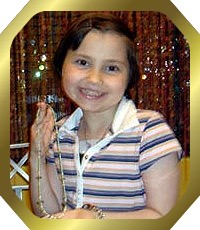 MEET KASSANDRA!
Featured on "ELLEN" Monday March 21/05
---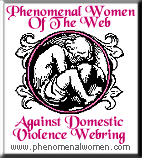 ---
---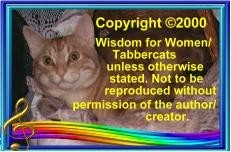 ---